Tech Tips for Non-Tech People!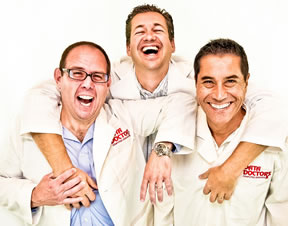 We give quick, one minute tech tips each weekday! Join us on a radio station near you as we talk tech. It's Tech Tips for Non-Tech People! You can post questions on
our Facebook page
anytime!
Original Air Date: May 25, 2016
Awesome App for Runners
If you like running for exercise, you know how the right music can make a world of difference during your workouts.

Not only is it helpful in keeping you motivated, you can end up running longer if the music matches your pace.

Lots of us have tried to create playlists that match our pace, but it's a hugely time consuming task.

An app called RockMyRun makes it much easier to find motivational music that matches your running style.

The app compiles playlists that match the beats per minute (BPM), so you get a continuous mix of tunes that compliment your running pace.

You can from playlists based on a specific genre,the BPM, how long they last and clean or explicit lyrics.

The free playlists can be up to 45 minutes in length, but if you want them to me longer, you'll need to pony up to a premium membership which includes other extras like the MyBeat option.

MyBeat allows you to dial in the perfect match for your pace with pinpoint control over the BPM of the entire playlist.

If you run, jog or power-walk for exercise, RockMyRun is worth a try and available for iPhone or Android smartphones.
Feedback