Tech Tips for Non-Tech People!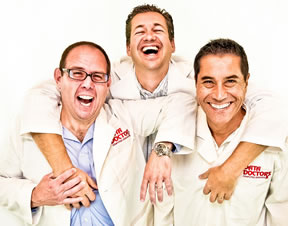 We give quick, one minute tech tips each weekday! Join us on a radio station near you as we talk tech. It's Tech Tips for Non-Tech People! You can post questions on
our Facebook page
anytime!
Original Air Date: Jun 6, 2016
Who Said That?
When you come to a fork in the road, take it!

When we hear or read a famous quote, we often wonder 'who said that?', which can be solved with today's tip.

A cool website called Quotery.com has done a great job of compiling famous quotes in a database that's easy to use.

There are over 100,000 quotes, quips and proverbs that you can search directly or by author or topic.

Quotery.com is an excellent resource for those working on research papers, blogs or presentations that rely on accurate information.

They website claims to be an encyclopedia of wit and wisdom, so you can also randomly search for interesting quotes using their tools.

One of my favorite things about Quotery.com is their inclusion of sources and context that can help make better sense of the quote or the person that wrote it.

You can also help improve the information by suggesting edits when you feel you have something to add.

One of my favorite things to do at the site is read the many quotes from the great American philosopher Yogi Berra.

Quotery.com isn't something you'll use every day, but the next time you're trying to figure out who said what, give it a try!
Feedback