Tech Tips for Non-Tech People!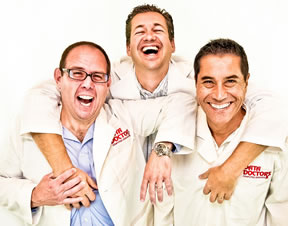 We give quick, one minute tech tips each weekday! Join us on a radio station near you as we talk tech. It's Tech Tips for Non-Tech People! You can post questions on
our Facebook page
anytime!
Original Air Date: Jul 6, 2016
Rent Payments Made Easy
If you or someone you know has a rental property or rents a place from a private individual, today's tech tip is for you.

Whether you're the renter or the property owner, if you're still collecting or paying rent by check method, you know how inconvenient it can be for either side.

Well a website called Cozy can make this regular process much easier.

For landlords, it only takes a few minutes to register your rental property and banking info so that your renter can start paying you online.

For tenants with roommates, the pain of splitting the rent payments is a snap, so no one has to play the chase the roommates for the rent game any more.

While all that sounds great, the best part is that there's no fee to use Cozy because it's free for both the renter and the property owner.

They even have lots of other features for property owners, like online rental apps, renter screening tools and can list your rental on their online network.

If this sounds like a dream come true, checkout http://Cozy.co to learn more.
Feedback