Tech Tips for Non-Tech People!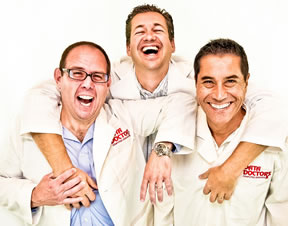 We give quick, one minute tech tips each weekday! Join us on a radio station near you as we talk tech. It's Tech Tips for Non-Tech People! You can post questions on
our Facebook page
anytime!
Original Air Date: Aug 16, 2016
Awesome Keyword Tool
Google has created so many incredible free tools that invaluable to business people.

A seemingly lesser known Google resource that's one of my all-time favorites is Google Trends and it continues to get interesting upgrades.

The Google Trends tool allows you to dig deep into Google's enormous database of search terms so you can see how often specific keywords and their associated trends.

Not only can you use this awesome tool to find keywords that will drive relevant traffic to your website or blog, it's also an incredible market research tool.

It allows you to track trends in specific countries, states or languages and provides you with charts that show interest in those keywords or phrases over time.

You can drill down to what happened in the past hour or display a timeline of trends that go back to 2004 and even see the relationship between multiple terms in a given timeline.

It's a useful way to see seasonality of keywords, which can make business planning for specific holidays much more strategic.

Even if you're not a business person, if you've never seen what Google Trends can do, I highly recommend making it a point to checkout this amazingly simple but powerful tool

Pop over to http://Google.com/trends if you want to give it a spin!
Feedback