Tech Tips for Non-Tech People!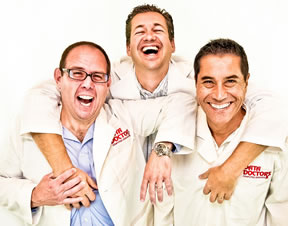 We give quick, one minute tech tips each weekday! Join us on a radio station near you as we talk tech. It's Tech Tips for Non-Tech People! You can post questions on
our Facebook page
anytime!
Original Air Date: Aug 17, 2016
Using E-mail 'Aliases'
Providing an e-mail address When we're interacting with various websites these days, its become pretty common to provide an e-mail address, but in too many cases, it can lead to a stream of marketing messages.

If you're in the habit of using the same address for everyone online, it becomes very difficult to determine who is responsible for sending the unwanted messages.

One way to fight this is to use an alternative e-mail account for non-essential interactions but if you're a Gmail user, you can easily create aliases for each of your online accounts.

For instance, if you wanted to create an alias for your interactions on eBay and your regular address is [email protected], then you would use [email protected] as your alias.

By doing this, you can setup filters to auto-file any messages sent to each address to skip the Inbox, send it to the Trash, apply a label or star and even auto- forward them to another account.

What's great about this approach is that there's no limit to the number of aliases you can setup and it's a really solid way to track the garbage any given site starts sending you just because you bought or signed up for something.

Users of Microsoft's Outlook.com online mail service can also use the same procedure for creating instant for tracking purposes.
Feedback