Tech Tips for Non-Tech People!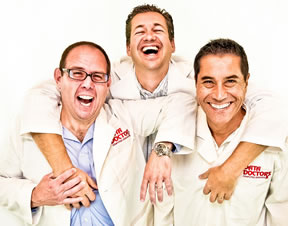 We give quick, one minute tech tips each weekday! Join us on a radio station near you as we talk tech. It's Tech Tips for Non-Tech People! You can post questions on
our Facebook page
anytime!
Original Air Date: Aug 18, 2016
Android Baby Monitor App
Having some sort of baby monitor is a pretty standard device if you have young children in the house.

For those looking for an inexpensive alternative or something really convenient when you're on a road trip with your kids, I suggest taking a look at the Dormi Android app.

The Dormi app can turn any two Android phones or tablets into solid baby monitors that can work from just about any distance.

Unlike traditional baby monitors, Dormi can work with both wifi and cellular connections, which allows it to work in the next room, next door or the next county.

There's also a feature that allows you to push a button to talk to your child if you need to and it can keep you updated on the battery levels of the phone being used to monitor.

If you want to try it out, the basic service is free and allows up to 4 hours of monitoring a month or you can get unlimited use forever by buying the app for $9.

This is a perfect way to use that old Android phone that's sitting in that junk drawer and bring it back to useful life.
Feedback