Tech Tips for Non-Tech People!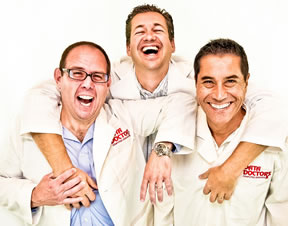 We give quick, one minute tech tips each weekday! Join us on a radio station near you as we talk tech. It's Tech Tips for Non-Tech People! You can post questions on
our Facebook page
anytime!
Original Air Date: Sep 14, 2016
Death & Passwords
Today's tech tip is a bit on the uncomfortable side because it's about death.

Let's face it, so much of our lives are invested in online accounts that should you meet with an untimely demise, your friends and family members could end up with a huge task whilst grieving.

If no one in your family has any of your passwords and you pass away, the hoops they have to jump through to unlock your accounts will be different for each site, making the process both frustrating and time consuming.

Those security measures that are created to keep malicious users from accessing your information will also be a big roadblock as your family tries to settle your affairs.

You can store your passwords in a password management program or a safety deposit box but keep in mind, your passwords will likely change over time.

If there's one set of credentials for someone that you trust to have, It's your e-mail username and password, because that's where password reset requests generally get sent.

With access to this single account, you executor can find the online accounts you used and have passwords resets sent there if necessary.

It's not something we want to think about, but it's something we should all be thinking about!
Feedback