Tech Tips for Non-Tech People!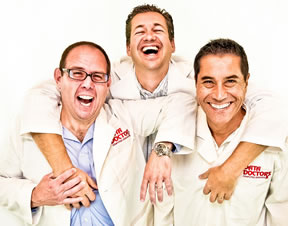 We give quick, one minute tech tips each weekday! Join us on a radio station near you as we talk tech. It's Tech Tips for Non-Tech People! You can post questions on
our Facebook page
anytime!
Original Air Date: Sep 23, 2016
If This Then That!
I'm always on the hunt for tech that embellishes our daily lives and one of my all-time favorites is the free website known as If This Then That or IFTTT for short.

This awesome website can help put the Internet to work for you by creating something they refer to as recipes that can leverage your online life in incredible ways.

For example, you can use a recipe to automagically create reminders on your smartphone whenever you click the star on a Gmail message or send a text to your significant other when you're leaving work.

IFTTT integrates with over 160 different online services and with a huge library of existing recipes that have been created by others in the community.

If you've got a vivid imagination yourself, you can assemble your own recipes and share them with the rest of the world.

IFTTT also offers apps for iPhones, iPads and Android users that allow you to create recipes just about anywhere.

If you've never heard of IFTTT, do yourself a favor and checkout http://IFTTT.com to get started with the fun and productivity.
Feedback