Tech Tips for Non-Tech People!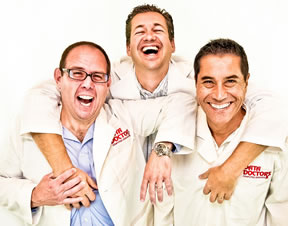 We give quick, one minute tech tips each weekday! Join us on a radio station near you as we talk tech. It's Tech Tips for Non-Tech People! You can post questions on
our Facebook page
anytime!
Original Air Date: Oct 28, 2016
Beware Of Fake Security Popups
The latest form of pop-up security scams appears to be tricking a lot of users because of their cleverly designed and convincing wording.

What you'll see is a pop-up that appears to lock down your browser, alerts you that your computer has been infected and then tells you that you need to call a toll free number to have a "certified security expert" help you get rid of it.

The latest scams are not limited to Windows computers as a MacOS version of this convincing scam has been popping up around the web as well.

The scam can be planted in malicious links posted on social networks, in convincing email messages, all over user forums and even in the comments section of many websites.

Something to keep in mind is that none of the legitimate security software programs will ever post their toll-free number as their primary action, because they generally don't want you to call them.

Well designed security software can block all the known attacks as well as malicious websites and can detect infections when a scheduled or manual scan is performed.

They'll never pop-up their toll-free number so now you know it's a big red flag!
Feedback