Tech Tips for Non-Tech People!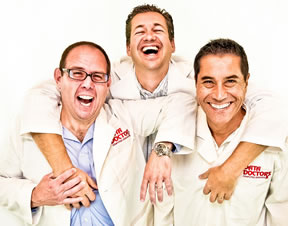 We give quick, one minute tech tips each weekday! Join us on a radio station near you as we talk tech. It's Tech Tips for Non-Tech People! You can post questions on
our Facebook page
anytime!
Original Air Date: Nov 23, 2016
Google's Cheap Virtual Reality

Download the MP3
Electronic gadgets always the most sought after holiday gift items, but often times, the good stuff is pretty expensive.

If you are seeking an amazing tech related holiday gift that doesn't cost a fortune, but will amaze both techies and non-techies, checkout something called Google Cardboard!

I've featured this wondrous way to experience virtual reality before and if you still haven't seen it in action, I guarantee, it'll be the hit of any holiday gathering.

Google Cardboard is simply a small kit that can turn just about any smartphone into a powerful virtual reality headset.

There are numerous Cardboard apps that will amaze you that range from concert videos with Paul McCartney to virtual field trips with the Expeditions app.

You can even experience the 360 degree YouTube videos in a totally immerse way that really makes you feel like you're in video you're watching.

At between $15 to $30 you won't find a better all around gift or if you're the creative type you can make it yourself at https://google.com/cardboard.
Feedback