Tech Tips for Non-Tech People!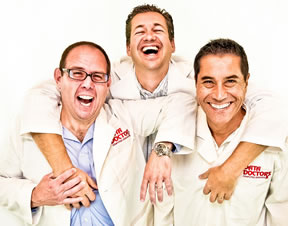 We give quick, one minute tech tips each weekday! Join us on a radio station near you as we talk tech. It's Tech Tips for Non-Tech People! You can post questions on
our Facebook page
anytime!
Original Air Date: Jan 16, 2017
Awesome Personal Finance Tool
Understanding our financial status while planning for our retirement is something that we all know we need to do, but getting around to doing it can become overwhelming if you are trying to track everything manually.

I recently tried an online resource called https://www.personalcapital.com that greatly simplified tracking all of my various financial accounts.

In a relatively short period of time, I was able to generate a dashboard that now shows me everything I have in one place.

It provides you with simple tools to see everything from your net worth to an analysis of your investment portfolio and even do some 'what if' retirement planning so you have a clearer understanding of what it's going to take for retirement.

Now, this isn't designed for active stock traders, it is really for those of us that just want to go to one place to see all of their financial information.

Personal Capital also has a great smartphone app that'll allow you to quickly review your financial life every day, no matter where you are!

Manage your personal capital at https://www.personalcapital.com.
Feedback