Tech Tips for Non-Tech People!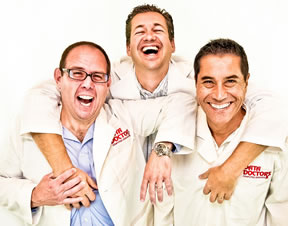 We give quick, one minute tech tips each weekday! Join us on a radio station near you as we talk tech. It's Tech Tips for Non-Tech People! You can post questions on
our Facebook page
anytime!
Original Air Date: Aug 4, 2017
Best Pricing Best Practice

Download the MP3
You've probably noticed that various online advertisers seem to follow you around the Internet no matter where you go.

The technology is called retargeting and it is one of the many ways that the digital advertising world uses to make decisions about what you see.

This type of 'personalized' content also extends to the prices you may see when you're shopping online, according to researchers at NE University.

They analyzed how sites change pricing based on a wide variety of variables that range from your location to what type of device you are using.

Though some of these findings have been disputed by the advertising industry, what is clear is that your pricing can change depending upon how you happen to interact with a site.

I know I have seen different pricing results on occasion when I'm searching for something from my computer versus my smartphone.

As a result, I've always double checked most any major online purchase by doing a quick search with both my computer and my smartphone for pricing, especially if it's a travel related purchase.

It is rare to see any real difference, but for me, it's just worth the extra time to make sure.
Feedback