Tech Tips for Non-Tech People!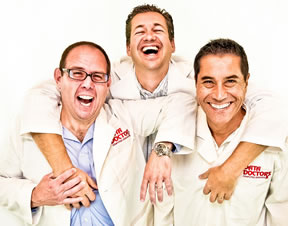 We give quick, one minute tech tips each weekday! Join us on a radio station near you as we talk tech. It's Tech Tips for Non-Tech People! You can post questions on
our Facebook page
anytime!
Original Air Date: Aug 7, 2017
Programming Made Easy

Download the MP3
All parents dream of raising the next tech superstar like a Gates or a Zuckerberg when they see their child using technology with the greatest of ease.

If you'd like to see if they have any interest in computer programming, introduce them to hopscotch.

I don't mean the sidewalk chalk game; I'm referring to the free iPad app that makes creating games and programs easy for anyone.

Your child can learn the basics of programming without even knowing how to type because Hopscotch uses a visual programming platform.

They can easily develop their own programs by simply dragging and dropping blocks of prewritten code.

Let's be honest; any computer skill is very valuable these days and if you have a child that happens to enjoy creating things, then the Hopscotch app could be the start of something valuable.

Anyone of any age that has a passing interest in programming can start learning from this simple to use app.

You do not have to become a nerd to work with programming code with https://www.gethopscotch.com and remember to invite me to the party when your child's company goes public!
Feedback