Tech Tips for Non-Tech People!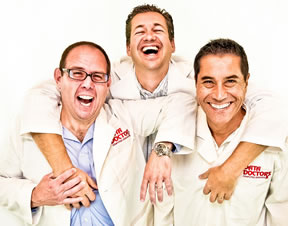 We give quick, one minute tech tips each weekday! Join us on a radio station near you as we talk tech. It's Tech Tips for Non-Tech People! You can post questions on
our Facebook page
anytime!
Original Air Date: Sep 22, 2017
Have You Been Breached?
Data breaches are truly nothing new, as they can be tracked back to the late 1800's in news articles describing the theft of important records.

Today's cyber criminals go where the data is and as we all know, these past couple of years have been some of the worst on record based of the sheer volume and quality of the data exposed in the breaches.

What is really important to understand is that when any account information is stolen, you can never ever use any associated passwords anywhere ever again.

The criminals started creating huge databases of known passwords long ago, because they know so many people still use the same username and password for all their online accounts.

When hackers target a website, they don't bother trying to guess what a password might be when they can simply cross reference the 'hashed' password against this massive stolen password database.

Knowing whether any of your accounts has ever been compromised is important, so there are are lots of websites that I've posted at DataDoctors.com/radio that allow you to quickly check to see if usernames tied to your email address are part of the known breached sites.

https://haveibeenpwned.com

https://shouldichangemypassword.com

How Many Times Has Your Personal Info Been Exposed?: https://goo.gl/1NzYFN

Using a long password that's different on each site is critical to security, so on Monday, I will share password management tips with you.