Tech Tips for Non-Tech People!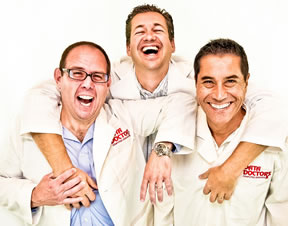 We give quick, one minute tech tips each weekday! Join us on a radio station near you as we talk tech. It's Tech Tips for Non-Tech People! You can post questions on
our Facebook page
anytime!
Original Air Date: Apr 10, 2018
DIY Scheduling Platform

Download the MP3
A friend recently asked for some help finding an online appointment setting system because they found themselves spending far too much time exchanging emails and voice messages.

The wanted something simple, preferably free and with the ability for somewhere down the road for their customers to pay through the system as well. 

Based on those parameters, I suggested they take a look at  http://www.acuityscheduling.com 

Anyone in any business that has the need to set appointments will find having a single point of contact where customers can schedule their own appointments like what Acuity offers is a big time saver

The free service is really basic, so if you need to customize the system or take payments through the system, you will need to spend $15 to $25 a month. 

The simplicity of the tool allowed my friend to get setup quickly which meant they simply needed to create a "book an appointment" link on their website. 

Acuity syncs with lots of popular calendars, allows for group appointments and the system knows which time zone each party is in.
Feedback