Tech Tips for Non-Tech People!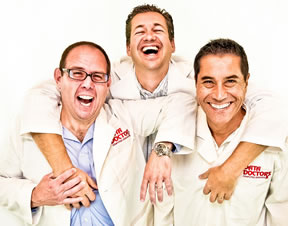 We give quick, one minute tech tips each weekday! Join us on a radio station near you as we talk tech. It's Tech Tips for Non-Tech People! You can post questions on
our Facebook page
anytime!
Original Air Date: Jun 28, 2018
Repurposing Old USB Drives

Download the MP3
Flash memory USB drives have become about as ubiquitous as floppy disks were back in the beginning of computing. At this point, most of us have a drawer loaded with drives that are just too small for today's huge file sizes. 

For those that do, there's an interesting use for those old USB drives: you can convert them into a dog tag! 

Several users on Instructables.com came up with the idea as a high-tech option for recovering a lost dog. 

Just create a text file or a document or even a PDF that provides instructions for contacting you should your dog get lost and copy the instructions to the USB drive. 

This approach allows you to provide a variety of additional info such as vaccination records, notes on the dog's demeanor, how it gets on with other pets and even if your dog has a microchip.

Then add it to your dog's collar and wrap it tight to help protect it from the elements and you're good to go. 

Remember, a chipped dog will need to be taken to a vet to be ID'd, but with a USB drive anyone these days can use it to identify the owner. 
Feedback