Tech Tips for Non-Tech People!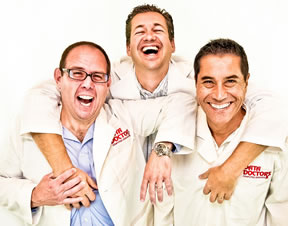 We give quick, one minute tech tips each weekday! Join us on a radio station near you as we talk tech. It's Tech Tips for Non-Tech People! You can post questions on
our Facebook page
anytime!
Original Air Date: Nov 6, 2018
Homeowner Maintenance App

Download the MP3

Anyone that owns a home can relate to the classic Tom Hanks movie 'The Money Pit'.

Even when your home isn't the money pit that is portrayed in the movie, it still seem like it's an endless list of tasks that's waiting for you to get done.

One of the best ways to avoid surprises is by being proactive with maintenance for items that you know are in need of regular attention.

Anyone that wants a little assistance remembering or even learning which maintenance tasks need to be done should look into a web resource and app called BrightNest.

BrightNest will allow you to create a customized list of tips and also lets you schedule thoses tasks based on your home's needs. It does so, by you building a profile of what appliances you have, the type of flooring and countertops and if you have a pool or not, for example.

Beyond the scheduled maintenance tasks, there offer lots of tips for cleaning, organizing and maintaining those common areas of you home.

Using the mobile app provides you with reminders and alerts, while serving as a reference guide when you're shoppting at your hardware store.

For a digital assistant to keep you on top of the important tasks of being a homeowner, go to https://BrightNest.com for lots of free help!
Feedback