Tech Tips for Non-Tech People!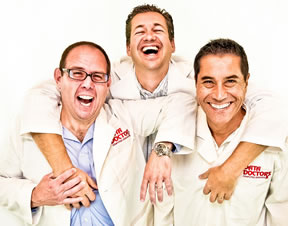 We give quick, one minute tech tips each weekday! Join us on a radio station near you as we talk tech. It's Tech Tips for Non-Tech People! You can post questions on
our Facebook page
anytime!
Original Air Date: Nov 7, 2018
Facebook Trusted Contacts

Download the MP3
Ever forgotten any of your passwords? Don't feel bad, we all have.

Did you know that if you get locked out of your Facebook account that one of your friends can help you get back in?

Facebook launched a security feature some time back called "Trusted Contacts" to serve as an optional way for users to recover their accounts with the help of their online friends.

To use this option, you just pick 3 to 5 of your Facebook friends that you trust that can get you back in control of your account if you ever get locked out.

If it happens, Facebook can send a special security code to those friends you previously chose, who can forward these codes to you so you can get back in.

You will need at least three security codes to recover your account, which keeps any one friend from using their recovery key to access your Facebook account.

If you set this up, you won't have to answer security questions or fill out long online forms to try to prove you are who you say you are; your trusted friends make it possible.

To select your Trusted Contacts, go to the security settings section of your Facebook profile, which will generate a notification to those friends that they have been enlisted as your trusted contact.

Think of it as picking your friends that you would trust with a spare car or house key.
Feedback