Tech Tips for Non-Tech People!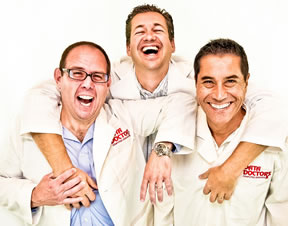 We give quick, one minute tech tips each weekday! Join us on a radio station near you as we talk tech. It's Tech Tips for Non-Tech People! You can post questions on
our Facebook page
anytime!
Original Air Date: Nov 8, 2018
FitBark Dog Activity Monitor

Download the MP3

Has your pup gotten porky?

It fido starting to fill out?

When your dog has become more of rug and less of a running partner, pay attention to today's tech tip.

If you are wondering if your dog sits around too much, a device for dogs called the 'FitBark' can let you know.

The small device can track just how active your dog is during the day with something they call a daily BarkScore.

Before the FitBark, there were lots of fitness traking options for us humans but nothing for our 4-legged friends.

With this tiny device on your dog's collar, the FitBark will let you know how active your dog is being at any given moment.

Even when you are out of town, you can see when the dog sitter took your fur baby for a walk and how long those walks are.

When your dog is feeling a little sick, giving your vet the details of your dog's activity in the past few days, including how they have been sleeping can be very useful.

The FitBark will let you see how much activity your dog has gotten while you were at work and if they need some more. It should keep their tail wagging!
Feedback