Tech Tips for Non-Tech People!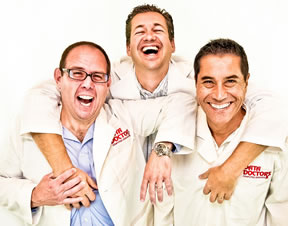 We give quick, one minute tech tips each weekday! Join us on a radio station near you as we talk tech. It's Tech Tips for Non-Tech People! You can post questions on
our Facebook page
anytime!
Original Air Date: Nov 9, 2018
Is Your Website Up?

Download the MP3
Anyone that has a website or a blog for a small business knows that it's one of the best ways for customers to get to know your business.

But do you actually know if your website is always available? Are your customers able to connect to it whenever they want or is there downtime that you can't see?

If you are not 100% certain that your site is always up, you should take a look at https://uptimerobot.com

UpTimeRobot can monitor your website every 5 minutes and it is completely free.

Sign up for a free account, you can start monitoring in about 30 seconds on up to 50 sites.

You will get alerts by e-mail when any of your websites take a dive, so you won't have to worry about some else alerting you hours after it went down.

If you don't think this is a real problem, guess again! It commonly happens to websites of all sizes. If you have an e-commerce site, you know how much downtime can cost you.

Their monitoring dashboard is simple to understand, so you can quickly view the history of your site and see repeat problems that you wouldn't otherwise know about.

Again, this free tool at https://www.uptimerobot.com can monitor up to 50 websites for you.
Feedback