Tech Tips for Non-Tech People!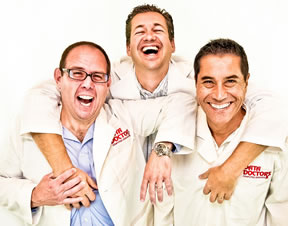 We give quick, one minute tech tips each weekday! Join us on a radio station near you as we talk tech. It's Tech Tips for Non-Tech People! You can post questions on
our Facebook page
anytime!
Original Air Date: Nov 30, 2018
Cheap Alternative Software Options

Download the MP3
Anyone that wants a solid photo editing program, but doesn't want to spend $700 to get it or need a cheap alternative to Microsoft Office should know about a website that offers alternatives.

The options in the software world are a lot wider than just the popular commercial ones that you've heard of and in many cases, there may even be some free alternatives.

Programs known as 'open source' are collaborative efforts that allow programmers from around the globe help in the ongoing development and most often offer the programs for free for anyone to use.

An excellent resource for discovering all those cheap alternatives to expensive software programs is a website called https://alternativeto.net

By typing the name of the program that you want an alternative for into the search box at the top, you'll get alternatives that you probably had no idea ever existed!

The options are based on other user's recommendations, so finding great alternatives to the applications you want is easy.

The suggested programs are for Windows, Mac, iPhone and iPad, Android, Linux and even Blackberry devices

The next time you seek an alternative to any program, just pop over to https://alternativeto.net to find it!
Feedback