Tech Tips for Non-Tech People!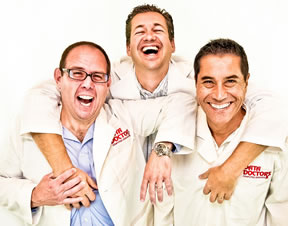 We give quick, one minute tech tips each weekday! Join us on a radio station near you as we talk tech. It's Tech Tips for Non-Tech People! You can post questions on
our Facebook page
anytime!
Original Air Date: Dec 3, 2018
Company Spear Phishing

Download the MP3
Targeted hacking known as 'spear phishing' is on the increase but lots of victims don't realize when it's happening to them. 

Nowadays, when you get a random message from some bank that you don't do business with, claiming than your account has a security issue, It's easy to quickly figure out that it's a scam. 

But what about when you get email messages from your company's human resources department that includes an important policy update notification or ruling on your vacation time. You'll generally click on it because you assume it's from your company.

Today's hackers are using spear phishing techniques using your own company name because they know most victims don't think about opening a message that comes from someone in the same company.

So, how can you tell when a message is a spear phishing attempt? It's impossible to provide absolute indicators, but we should all know enough to avoid clicking on any links or attachments included with the message. 

Watch out for spelling errors and bad grammar, which are often the tip off of a scam message.

You can also check the validity of any links by looking for mismatched destinations by simply hovering the mouse pointer over the link and watching the status bar at the bottom left corner of the message to see if it matches. If it doesn't, you'll know it's a scam message for sure. 
Feedback