Tech Tips for Non-Tech People!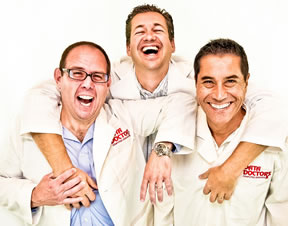 We give quick, one minute tech tips each weekday! Join us on a radio station near you as we talk tech. It's Tech Tips for Non-Tech People! You can post questions on
our Facebook page
anytime!
Original Air Date: Jan 8, 2019
Cheap Electronics Warning
It's that time of year when you can count on the very best deals for just about any type of electronic gadget you have on your wish list.

But heed this warning: the lowest priced device is rarely the best idea. 

Shopping for technology based on the price will play right into the plans of retailers that are simply interested in moving slow moving products. 

In order to be the cheapest technology, the company generally cuts corners because the margins in the gadget market are razor thin. 

The result can be batteries that don't stay charged as long, software compatibility issues or apps and in some cases, dangerous security holes. 

It's best to look for name brand products from resellers that you've heard of and offer a liberal return policy. 

The cheaper the gadget is, the more time you should spend researching before making the purchase. 

Look for user feedback on the device by searching Google for the exact device followed by the word 'review'.

If you can't find any reviews, that's your sign to take a pass!