Tech Tips for Non-Tech People!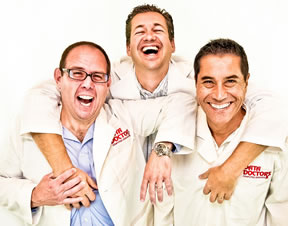 We give quick, one minute tech tips each weekday! Join us on a radio station near you as we talk tech. It's Tech Tips for Non-Tech People! You can post questions on
our Facebook page
anytime!
Original Air Date: Jan 9, 2019
Flipboard on Your Computer
Perusing information via the Internet is a lot like drinking from a firehose; you need to find tools to help you filter out the stuff you don't really want and organize the stuff you do want. 

One of my favorite tool for this task is called Flipboard, because it specifically works with your social accounts and your general interests.

Flipboard will grab your feeds from your Facebook and Twitter accounts along with your specific interests like sports, business or tech and then displays them in magazine form.

But did you know that you can also use Flipboard from your computer?

That's right, you can make use of your big, beautiful computer display to see your custom magazine that you've already setup on your smartphone or tablet. 

For those that have never used Flipboard, you should start by installing the mobile app on your mobile device first, which makes it easy to add your social accounts onto your Flipboard account. 

Once you've done that, visit https://flipboard.com and login to see your feeds in all their glory!