Tech Tips for Non-Tech People!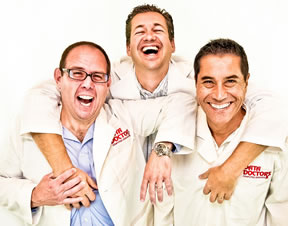 We give quick, one minute tech tips each weekday! Join us on a radio station near you as we talk tech. It's Tech Tips for Non-Tech People! You can post questions on
our Facebook page
anytime!
Original Air Date: Feb 14, 2019
Naming Your Next Idea
If you're not the creative type, but have to come up with a name that can also be registered as a new website, today's tip is for you.

https://PickyDomains.com was created to act as a naming service leveraging the 'wisdom of the crowds' to help you name a product, service or an available domain for whatever you're working on.

By posting the details around what you are attempting to create along with an associated website address is needed, the creative community around the world can go to work.

If you want a specific number of characters or names that don't include specific words or themes, you can post those instructions as well.

The great part of this crowdsourcing website is that it's a very affordable way to get creative work done for as little as fifty dollars.

As people submit ideas, you can interact and guide them until you get the name you're happy with for your project's parameters.

Need to come up with a name for something quickly? Give https://www.pickydomains.com a spin.