Tech Tips for Non-Tech People!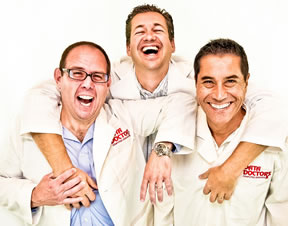 We give quick, one minute tech tips each weekday! Join us on a radio station near you as we talk tech. It's Tech Tips for Non-Tech People! You can post questions on
our Facebook page
anytime!
Original Air Date: Jun 4, 2019
Who Owes What?

Download the MP3
Hanging out with a large group of friends at a restaurant is great fun, but figuring out the owes what, can get to be a bit of a chore.

You can download any number of apps on your smartphone that are designed to help in this situation, but there's an easer way if everyone agrees to split the bill equally.

Instead of yet another app that you don't really use a lot, why not use the Google tip calculator?

Just type 'tip calculator' in Google to get to their easy to use tool for figuring out what everyone should pay.

By inputing the total bill, the tip % and the number of people, you can quickly get a breakdown of what each person is to contribute.

For those that like to tip extra for great service, the tool separates the tip from the bill to make it easier.

One variable that you need to evaluate is whether a large group minimum tip has already been added.

The great thing about this awesome tool is that it'll work on any of your devices that has an Internet connection.
Feedback