Tech Tips for Non-Tech People!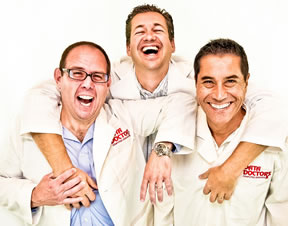 We give quick, one minute tech tips each weekday! Join us on a radio station near you as we talk tech. It's Tech Tips for Non-Tech People! You can post questions on
our Facebook page
anytime!
Original Air Date: Jun 27, 2019
Excellent Online PDF Tools
Did you know that the very common file type used for online forms, known as a PDF stands for portable document format?

Just about any official form you will ever recieve will be a PDF file, which you generally have to print out to fill out manually. After all that, you still have to figure out how to get it back into your computer so you can send it back.

There are lots of programs you can install on your computer that will allow you to fill out forms electronically, but why bother for that occasional need.

A better approach for those of you that have an occasional need to electronically fill out a form is at https://www.pdfescape.com

While you can download and install their editing tool, using their website to upload your form is fast and hassle free.

You can create new forms, upload your own or even load them from another website. To fill out the form, simply use the text menu to start typing just about anywhere on the form and save it back to your computer when you finish filling everything out.

It totally bypasses the download, print, fill out, scan then send process so many are still using!
Feedback