Tech Tips for Non-Tech People!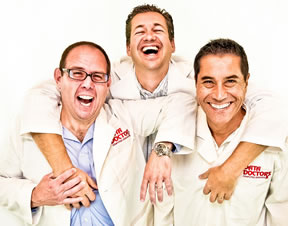 We give quick, one minute tech tips each weekday! Join us on a radio station near you as we talk tech. It's Tech Tips for Non-Tech People! You can post questions on
our Facebook page
anytime!
Original Air Date: Jul 2, 2019
Write Passwords Down!
The single most important security protection you have is your passwords and it's critical that you avoid using the same one everywhere.

There are many free password management tools available including one of our favorites called LastPass, but we also understand that apps may become overwhelming.

As much as I love technology solutions for common problems, there's a non-technical option that you can use: just write them down.

Don't display them in plain sight, but rather keep them written down in a safe place like a file on your computer or smartphone.

Avoid making it obvious that it's a password list and use a way to mislead anyone that happens to find the file.

Create your own special encryption like add four or five random characters in front or after your real password so only you will know what the actual password is.

Remember that a single company that you have an account with will expose the password you're using everywhere, so instead write them down so they're all different.
Feedback