Tech Tips for Non-Tech People!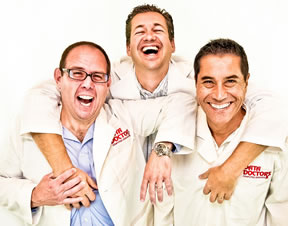 We give quick, one minute tech tips each weekday! Join us on a radio station near you as we talk tech. It's Tech Tips for Non-Tech People! You can post questions on
our Facebook page
anytime!
Original Air Date: Jul 29, 2019
Is YOUR Website Down?
If you're in business, you should have a website and if you have a website, you should know about today's tech tip.

Making sure that your website is available to your existing and potential customers is like making sure that a store is physically open.

For those that haven't considered this essential task, there's actually a free option to make sure things are all as you wish them to be.

It's a website called Up Time Robot (https://uptimerobot.com) and it will monitor your sites availability every five minutes at no charge.

It's a simple process to get your free account and from then on, you can monitor up to fifty different web addresses.

The standard process is to have alerts about uptime sent to the email address that you provide during the sign up.

Rather than getting a message from someone that tried to get to your site and couldn't, wouldn't it be better to have a bot let you know?

Websites can go down for a variety of reasons just about anytime, even if you are a multi-million dollar business, so making sure you know about it is critical.

It's an easy tool to setup and use, so let everyone you know that has a website about this excellent and free resource!
Feedback