Tech Tips for Non-Tech People!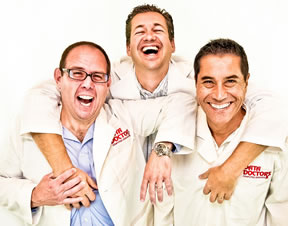 We give quick, one minute tech tips each weekday! Join us on a radio station near you as we talk tech. It's Tech Tips for Non-Tech People! You can post questions on
our Facebook page
anytime!
Original Air Date: Jul 30, 2019
Travel Power Strip Tip
It's the middle of the summer and the time when we all tend to take some time off to hit the road to get recharged. Even though we want to disconnect from our offices, we don't want to leave all our tech gadgets behind.

The number of devices you need to charge, especially if you have kids in tow, can range from everyone's phones, to tablets, digital cameras, GoPros, drones and laptops.

The problem for most travelers is that you have way too many items to charge for the available outlets.

This forces you to be very diligent in swapping out devices as they charge which can be easily avoided if you arm yourself with a little power charging technology.

The one we like to carry with us can turn a single plug-in into charging for five different devices.

It's from Belkin (http://bit.ly/2MvhTqa) and not only did they cram lots of power charging options and surge protection into the device, they made sure that you could swivel it, so it's most functional in tight areas.

Whether you travel once a year or once a month, having this small but handy little power strip is a no-brainer!
Feedback