Tech Tips for Non-Tech People!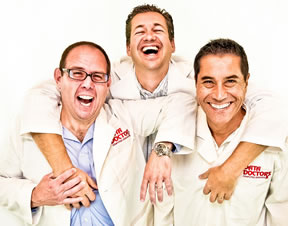 We give quick, one minute tech tips each weekday! Join us on a radio station near you as we talk tech. It's Tech Tips for Non-Tech People! You can post questions on
our Facebook page
anytime!
Original Air Date: Jul 31, 2019
Spam Folder Reminder
Despite the quality of the filters in our email programs, it's inevitable that some unwanted junk still gets through. There are a plethora of options for dealing with spam in our Inbox, but if you aren't careful, you'll start snagging the good messages too.

Messages can end up being tagged as spam for a variety of reasons, mostly based on the senders usage of certain words, images or if their domain has been black-listed by the spam world.

Based on this undeniable fact, we thought we'd spend this tip on something simple - a reminder to regularly check your junk folders for wanted messages.

The more frequently you check, the better the odds are that you'll catch the good stuff. If you junk folder is already crammed with messages, use the search option in our program using keywords or senders you want to make sure you see.

If you discover messages that you did want, make sure to tell your email program that the message wasn't spam to help it know for the next time that person sends a message.

Junk filters and junk messages aren't going away any time soon, so do yourself a favor and setup a recurring reminder to check your spam folder.
Feedback