Tech Tips for Non-Tech People!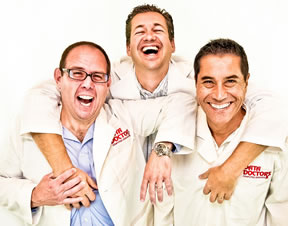 We give quick, one minute tech tips each weekday! Join us on a radio station near you as we talk tech. It's Tech Tips for Non-Tech People! You can post questions on
our Facebook page
anytime!
Original Air Date: Aug 29, 2019
Quirky Gift Ideas
How many of your friends seem to already have everything or worse, are so hard to shop for because they have a different view of life?

There's also that annual problem of finding something unusual for the white elephant exchange that so many companies tend to throw.

Today's tip is for a couple of very helpful resources for finding that perfect weird gift at either Perpetual Kid - https://perpetualkid.com or Vat19 - https://www.vat19.com

The assortment of beyond the norm options that are very affordable is pretty amazing.

Vat19 takes it a step further by creating helpful videos that show off how various items work or why they would be so compelling.

These sites are really good for those friends of yours that like off the wall flavored foods and snacks that can't be found in any local stores.

Crazy, possibly cool gift ideas await you at both of these funky sites!
Feedback