Tech Tips for Non-Tech People!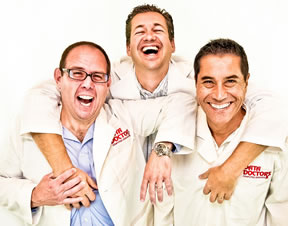 We give quick, one minute tech tips each weekday! Join us on a radio station near you as we talk tech. It's Tech Tips for Non-Tech People! You can post questions on
our Facebook page
anytime!
Original Air Date: Aug 5, 2013
Sending Huge Files

Download the MP3
It's time for another Data Doctors Tech Tip

If you've ever had a large file to send to someone, say like a video, you know that e-mailing it isn't an option because it's too big.

This problem has been solved by many web transfer services like http://TransferBigFiles.com that are free as long as your files don't get too big.

But if you ever need to send a really large file via the Internet and you want to do it for free, give http://pipebytes.com a try.

There are no file size limitations and your file is never stored on the Internet because it's a direct peer-to-peer connection with your recipient.

There's no software to install or registration required, just send your recipient the code to start transferring the file directly from your computer for the ultimate way to securely transfer any file of any size!

Feedback