Tech Tips for Non-Tech People!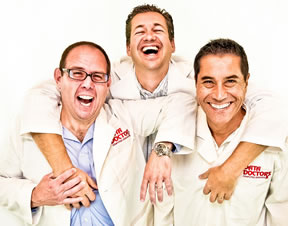 We give quick, one minute tech tips each weekday! Join us on a radio station near you as we talk tech. It's Tech Tips for Non-Tech People! You can post questions on
our Facebook page
anytime!
Original Air Date: Aug 6, 2013
Free E-books from Amazon

Download the MP3
It's time for another Data Doctors Tech Tip!
E-books are a great way to read on our digital devices, but it can become an expensive habit if you're not careful.

The good news is that lots of free e-books are available for you phone, tablet or computer if you know where to look.

Amazon, for instance, offers free e-books all the time, but the challenge is finding them without spending an eternity scouring all the categories.

If you like e-books and you like free, checkout http://hundredzeros.com because they track all the freebies Amazon offers for you!

You can browse by subject, book title or just take a look at the latest stock of books that have become free to download.

You can even sign up for their newsletter which will give you a daily digest of new titles as they are added to the freebie library

http://hundredzeros.com – all they have are free e-books!
Feedback