Tech Tips for Non-Tech People!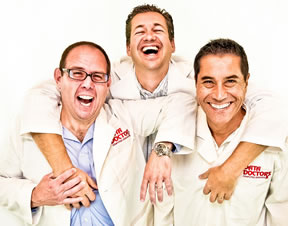 We give quick, one minute tech tips each weekday! Join us on a radio station near you as we talk tech. It's Tech Tips for Non-Tech People! You can post questions on
our Facebook page
anytime!
Original Air Date: Oct 1, 2019
Website for Design Challenged Users
If you're in business, help with school events or just tend to be an organizer of any sort, you've likely been in the situation where you need some simple design work done.

Hiring someone to do it isn't generally feasible, so when you have to rely on your own skills to create the piece, there's an online resource that you should have bookmarked called Canva: https://Canva.com. 

Because it's web-based, there's nothing to install, download and very little to learn in order to be successful.

They provide a bevy of templates that you can use as a starting point to quickly and easily build professional looking business cards, posters, flyers and most importantly these days, the proper size graphics for all your social media profiles.

What's great about the templates is that you generally need only to add text once you choose the one that represents the theme you're trying to relay.

If you have your own images to add, you can or you can purchase inexpensive options from their catalog to really spice up your design.

It's one of those websites that you may not need on a regular basis, but when you do, having https://www.canva.com at your disposal is a game changer!
Feedback