Tech Tips for Non-Tech People!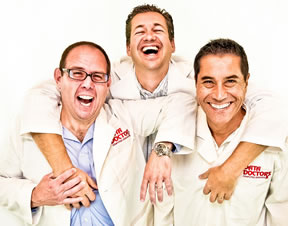 We give quick, one minute tech tips each weekday! Join us on a radio station near you as we talk tech. It's Tech Tips for Non-Tech People! You can post questions on
our Facebook page
anytime!
Original Air Date: Nov 5, 2019
Fun Way to Learn Stock Trading
Whether you invest directly in the stock market or through your 401K, unless you do it on a regular basis, it can be a bit intimidating.

You may feel like you'd have to spend a substantial amount of time to really learn how things work, but that may not be the case any more.

A website called https://www.wallstreetsurvivor.com is a virtual stock market simulation tool that also uses entertainment and games to teach people and help demystify the confusing world of stock trading.

Just reading a book or watching a video about trading stocks isn't nearly as informative as actually doing it, which the site lets you do without risking any real money.

They use all of the media channels to provide you with instructions, lessons and a virtual platform to practice on.

If you really get into it, you can join a league and compete for actual prizes with your virtual portfolio.

If all those terms you hear financial reporters throwing around are confusing, you can get up to speed while having fun at: https://www.wallstreetsurvivor.com

Since it's entertaining, it will be more interesting for youngsters too, so get them started early!
Feedback