Tech Tips for Non-Tech People!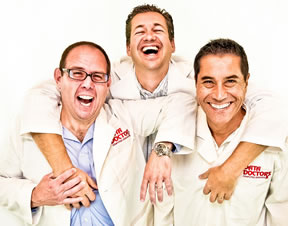 We give quick, one minute tech tips each weekday! Join us on a radio station near you as we talk tech. It's Tech Tips for Non-Tech People! You can post questions on
our Facebook page
anytime!
Original Air Date: Nov 7, 2019
Tool for Blocking Internet Tracking
The currency of the Internet is data and more specifically your behavioral data as you wander around the web. Everything you do is being tracked in one way or another, mostly to determine how best to advertise to you.

If you're interested in better understanding which websites and advertising networks are attempting to track you and provide you with some controls, checkout a web browser add-on called Disconnect: https://disconnect.me/disconnect

Disconnect provides you with total transparency of what types of requests are being made in the background as well as the ability to decide which ones are granted permission and which are blocked.

The free basic tool can be installed in most of the major browsers as well as a Pro app for iOS devices.

The tool changes the way that your computer is evaluated because it's being masked by the Disconnect platform.

By blocking a lot of the extra background requests, web pages can load a lot faster as well.

For a complete overview on how the tool works, go to: https://disconnect.me/disconnect/help

If you've been looking for a way to regain control of your internet activities, checkout the Disconnect add-on!
Feedback