Tech Tips for Non-Tech People!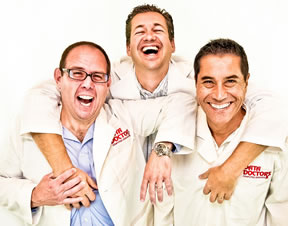 We give quick, one minute tech tips each weekday! Join us on a radio station near you as we talk tech. It's Tech Tips for Non-Tech People! You can post questions on
our Facebook page
anytime!
Original Air Date: Dec 20, 2019
Flipp Coupon App
If you're a coupon clipper looking for a more efficient way to save money, today's tip is for you.

An app called Flipp - that's with two p's - has developed a platform for consilidating coupons from over two thousand retailers. From grocers and drug stores to some of the most popular discount retailers, Flipp makes finding coupons for them so much easier.

One of the cool features allows you to create a shopping list which the app will use to search for the best deals across all the stores.

You can manually browse the weekly circulars and coupons for stores near you or search for a specific store or item, right from your smartphone.

When you see an offer you want, just save it to your shopping list for future use.

If you're looking for a way to collect relevent shopping ads in one place, the Flipp app is about as good as it gets.

Check it out for yourself by searching for Flipp with two p's in your smartphone's app store.
Feedback