Tech Tips for Non-Tech People!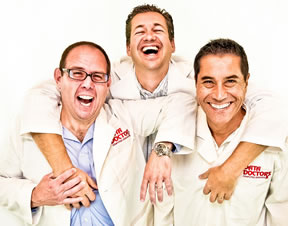 We give quick, one minute tech tips each weekday! Join us on a radio station near you as we talk tech. It's Tech Tips for Non-Tech People! You can post questions on
our Facebook page
anytime!
Original Air Date: Feb 8, 2021
Canine Activity Monitors
We love our pets but too much love can make them a bit unhealthy and overweight.

Today's tip is for anyone that has a dog that might be tipping the scales.

The key to fitness is activity and technology can help you determine how active your dog is throughout the day.

The FitBark activity monitor is designed to track your dog's BarkScore.

Why should activity monitors only be for us humans?

Just like with human monitors, the FitBark monitor can provide great insight into your dog's daily routine.

It's also a great way to monitor how anyone watching your pet is managing their activities while you are away.

Another great use of this device is when your furry friend isn't feeling well and your vet wants info on their recent movements.

The value of having more information about your dog's health and fitness can be invaluable, so check out the FitBark device if you're interested!
Feedback