Tech Tips for Non-Tech People!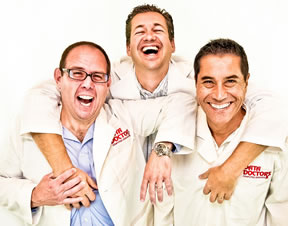 We give quick, one minute tech tips each weekday! Join us on a radio station near you as we talk tech. It's Tech Tips for Non-Tech People! You can post questions on
our Facebook page
anytime!
Original Air Date: Feb 9, 2021
More Browsers Are Recommended
Our window onto the Internet has become one of the most targeted programs we use, that being your web browser.

It's at the front lines of our daily usage and will continue to experience challenges on a regular basis.

Our tip for this day also provides you with some ability to troubleshoot issues when you're experiencing problems while surfing the web.

Whether it's your primary computer, tablet or smartphone, having at least two different company's browsers is a smart way to go.

Once you've got them available, you can quickly switch between them whenever you're having a problem accessing the web.

If switching browsers alleviates the problem, you'll know that your issue is browser-based and can act accordingly to check for malware or a corrupted cache.

When you switch and the same problem persists, you'll know to pursue connectivity items to solve your problem.

This is a quick way to know which path to follow so you don't waste time fixing something that isn't the problem.
Feedback