Tech Tips for Non-Tech People!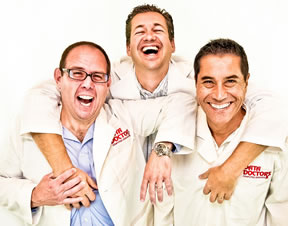 We give quick, one minute tech tips each weekday! Join us on a radio station near you as we talk tech. It's Tech Tips for Non-Tech People! You can post questions on
our Facebook page
anytime!
Original Air Date: Feb 10, 2021
Get Out and Hike with AllTrails
One of the best ways to break out of the pandemic's "lockdown blues" is to get out and get some fresh air.

Hiking trails are one of the best ways to get some exercise and commune with nature.

Most of us have a few trails that we love and use on a regular basis, but I'm always interested in trails that I've never been on to discover new areas.

The way we've done this for years is through an app called AllTrails.  

With millions of avid users and tens of thousands of trails around the world, the helpful information can help you weed through the ones that don't work for you.

Whether you want to bring your dog on the trail or ride your bike instead or avoid strenuous options, the AllTrails app and website are my go-to: https://www.alltrails.com

No more guessing about how long the trail is, how difficult it might be, how heavily trafficked it is or how much time it'll take to enjoy with this app.

It's really great when you are in unfamiliar areas because it can quickly show you what trails are near you.

If you're an avid hiker, it's worth paying for the premium services such as recordings from previous hikers so you don't get lost!
Feedback