Tech Tips for Non-Tech People!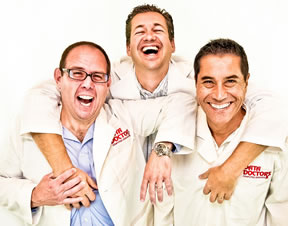 We give quick, one minute tech tips each weekday! Join us on a radio station near you as we talk tech. It's Tech Tips for Non-Tech People! You can post questions on
our Facebook page
anytime!
Original Air Date: Mar 12, 2021
Bring Back Closed Tabs Quickly
There was a time when you could only view one web page at a time until the browsers started allowing tabbed pages.

The ability to have so many different pages open so you can quickly bounce back and forth has been a game-changer with some side effects.

Each new tab chews up a chunk of your active memory, which when done to excess, can slow your computer down significantly.

Clicking the X on tabs you no longer need is a great memory management technique as long as you don't close the wrong tab, which is so easy to do these days.

Instead of wading through your history to find the page you accidentally closed but needed, there's a much quicker way to bring it back.

For Windows users, the keyboard shortcut is Ctrl-Shift-T while Apple computer users have the Command-Shift-T shortcuts to do the same.

You can actually continually press these keystroke combinations to reopen tabs that have been closed in succession.
Feedback