Tech Tips for Non-Tech People!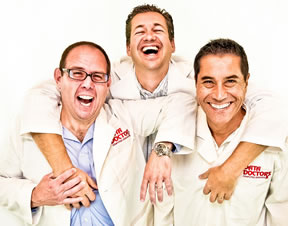 We give quick, one minute tech tips each weekday! Join us on a radio station near you as we talk tech. It's Tech Tips for Non-Tech People! You can post questions on
our Facebook page
anytime!
Original Air Date: Sep 30, 2013
Woot! Oldie but goodie deal website

Download the MP3
Today's tip is a reminder to all you old-school Internet users about a site you probably forgot about.

One of the first deal sites that WE loved in the early days of the e-commerce boom was a site called Woot (http://woot.com) because it had a simple premise: One item for one day.

The deal of the day would usually sell out pretty quickly so you had to be on your toes or you would miss out.

Today Woot offers a plethora of deals in everything from watches to tech to home and garden items, sporting goods, kids stuff and my personal favorite WINE!

One of the great features of Woot is that you can discuss any item with your fellow wooters to get feedback on items before you buy them.

Woot W O O T.com; It's kind of like a virtual home shopping channel without the annoying, overexcited pitch person but be careful…it can be addictive!

Feedback