Tech Tips for Non-Tech People!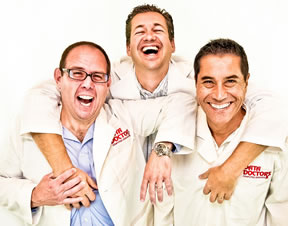 We give quick, one minute tech tips each weekday! Join us on a radio station near you as we talk tech. It's Tech Tips for Non-Tech People! You can post questions on
our Facebook page
anytime!
Original Air Date: Apr 5, 2021
Demystifying Stock Trading
For those that engage in stock trading on a daily basis, the ins and outs of the world of investing seems pretty straightforward.

But the vast majority of the general public is intimidated by all of the jargon and the possibility of losing money.

Most assume that it would take way too long to really get a grasp on stock trading, so they leave it to others, which can also be a good way to lose money.

For a more approachable way to learn about the market, check out the fun tools at https://www.wallstreetsurvivor.com 

They've adopted the approach of gamifying a complex environment to help people demystify what seems unlearnable.

If you've tried reading a technical book or watching a confusing investing video with no real impact, this could be the way for you to learn while having fun.

You don't just read about investing, you actually do it with their virtual market platform without ever having to risk a single penny.

Making mistakes is how we learn so much in our lives and now you can do it risk-free at Wall Street Survivor.

It's a great tool for learning about the market with your kids as well because you can create a family competition to see who can outperform the market!
Feedback