Tech Tips for Non-Tech People!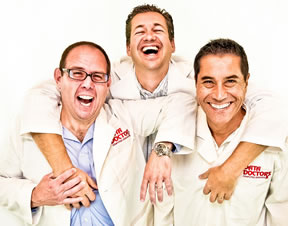 We give quick, one minute tech tips each weekday! Join us on a radio station near you as we talk tech. It's Tech Tips for Non-Tech People! You can post questions on
our Facebook page
anytime!
Original Air Date: Apr 6, 2021
Start Learning to Code
Not a single programmer that makes a living creating new programs and websites was born with the knowledge.

They came into this world knowing nothing about coding and learned it through by doing it.

Whether you plan on coding for a living or just want to understand the digital world a little better, today's tip is for you.

A website known as the Code Academy  https://www.codecademy.com can be the springboard for anyone interested in the lucrative world of coding.

The step-by-step instructions for learning the basics of writing code is easy to follow on this website, no matter what your tech skills.

The intent of this site is to help you go from zero knowledge to a basic grasp of coding so that you can decide how far you want to go with it.

This is another great resource for parents and kids to use together to enhance everyone's appreciation of all things digital.
Feedback