Tech Tips for Non-Tech People!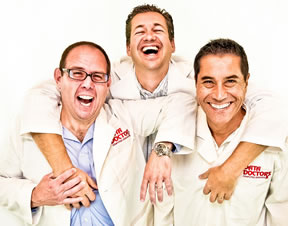 We give quick, one minute tech tips each weekday! Join us on a radio station near you as we talk tech. It's Tech Tips for Non-Tech People! You can post questions on
our Facebook page
anytime!
Original Air Date: Apr 7, 2021
E-Magazine Subscription Service
Streaming media subscription services that provide access to huge libraries of music, tv shows and movies are a very common part of most households, but it's not limited to just streaming media.

There's a popular subscription service for those that love magazines at https://www.magzter.com

The main subscription option will provide you with access to over 5000 publications from lots or different countries.

The subscriptions start at $10 a month but can be much cheaper if you choose an annual plan https://www.magzter.com/magztergold/checkout

They also have a less expensive Goldlite option that limits you to 5 magazines a month if you don't need the all-you-can-eat plan.

While their library is pretty comprehensive, some specialty magazines that are only available directly from the publisher won't be an option.

There's a 7-day free trial for anyone interested in taking the service for a test drive too.
Feedback