Tech Tips for Non-Tech People!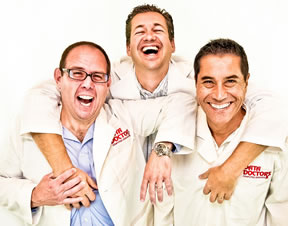 We give quick, one minute tech tips each weekday! Join us on a radio station near you as we talk tech. It's Tech Tips for Non-Tech People! You can post questions on
our Facebook page
anytime!
Original Air Date: Oct 3, 2013
Quick Office

Download the MP3
Most of us live in the Microsoft Office universe and from time to time, find ourselves having to work with a document on our mobile devices.

Most mobile productivity apps will allow you to open Microsoft Word documents, but not many of them give you the ability to edit the documents without going through a conversion process.

Google recently acquired one of the oldest mobile productivity companies; we're talking Palm Pilot & Pocket PC old… called QuickOffice that offers a pretty powerful app for iOS and Android users that doesn't require converting the documents.

AND, the first they did was made the app free and will give you an additional 10 Gb of storage on Google Drive when you setup the app.

QuickOffice allows you to edit Word documents in their native format right on your your iPad, iPhone or Android tablet or phone.

That means when someone e-mails you a document, you can open it, edit it and send it back from your mobile device… it may even allow you to leave your heavy laptop at home on your next trip.

Feedback