Tech Tips for Non-Tech People!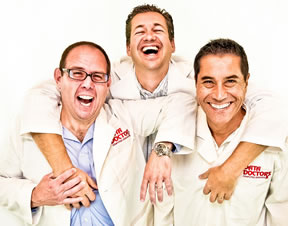 We give quick, one minute tech tips each weekday! Join us on a radio station near you as we talk tech. It's Tech Tips for Non-Tech People! You can post questions on
our Facebook page
anytime!
Original Air Date: Sep 2, 2021
Bluetooth Keyboards on Smartphones
Our smartphones have changed our lives in so many ways and because we always have them with us, we try to use them for just about everything.

One of the things that's a bit difficult to pull off is traditional productivity tasks such as word processing or spreadsheet input.

Voice recognition has come a long way, but it still requires that you spend the time to review what was captured to be safe.

There's nothing like having a full-size keyboard for those tasks and if you have a Bluetooth keyboard for your computer, today's tip is for you.

Virtually any Bluetooth keyboard can connect and be functional on virtually any mobile device, including your smartphone.

You go through the same steps to pair it with a smartphone that you would for any computer, so it's not complicated.

It may seem a bit strange, but for those that need to type a lot of info, it is exponentially more efficient.