Tech Tips for Non-Tech People!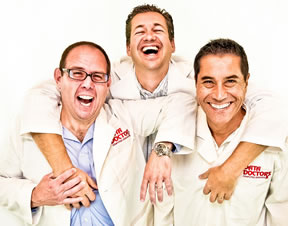 We give quick, one minute tech tips each weekday! Join us on a radio station near you as we talk tech. It's Tech Tips for Non-Tech People! You can post questions on
our Facebook page
anytime!
Original Air Date: Oct 18, 2013
Test the spammyness of your emails

Download the MP3
E-mail has become so overrun with spam that the tools for detecting spam can often mistake real messages, that we call HAM, for junk messages.

The specific words you use and how you construct your message can actually make your innocent communications look like a scam to automated spam filters.

Unnecessary images or certain words can increase your spam score but it's hard to know what is and isn't acceptable.

That's where a simple web resource that allows you to test the spammyness of your emails can be really helpful.

The next time you have someone tell you that your message ended up in their spam filter or worse, that they never got your message, go to http://mail-tester.com and you may be able to figure out why

All you do is send the message to special address that they provide and then wait a few seconds to click a link and check your spam score.

You'll get a detailed report on your message including whether your mail system has been blacklisted, which will cause lots of mail to get blocked all together.

Feedback