Tech Tips for Non-Tech People!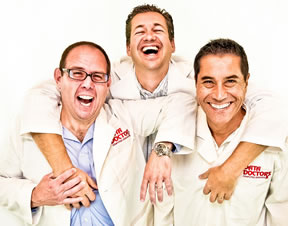 We give quick, one minute tech tips each weekday! Join us on a radio station near you as we talk tech. It's Tech Tips for Non-Tech People! You can post questions on
our Facebook page
anytime!
Original Air Date: Jan 6, 2014
CES 2014 preview

Download the MP3
The annual tech convention known as the Consumer Electronics Show is set to kickoff tomorrow and we'll be there to cover it!

We're expecting to see lots of new and interesting technology advances, along with the usual overabundance of solutions searching for a problem!

Some of the highlights we expect to see this year will come in wearable and fitness technology, biometric interfaces and a slew of new technology in and for your car.

Last year we covered the initial launch of the supremely expensive Super HD 4K television platform that should be much more refined and hopefully affordable this year.

We also expect to see prototypes of the flexible display and advances in the 3D printing world that will likely move it a little closer to being a mainstream consumer device and of course the latest in the tablet and smartphone wars.

The Internet of things and connected home technologies promise to be a really interesting area that could impact you in 2014

We'll be there seeking out the most interesting and likely to be useful tech, so stay tuned!

Feedback